COLLECTIONS:

Places & Things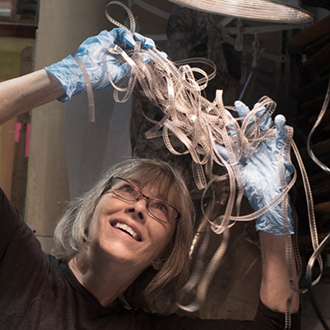 JERE KITTLE
Jere is an artist and fine art photographer in Richmond, Virginia, USA. Her work includes photography, mixed media and small-format experimental film.
"My focus on design and photography began as a student of advertising, mass communications and art at Virginia Commonwealth University and continued throughout a career in graphic design, web design and communications."
"Design is a primary component in my choices of film and photographic subjects and compositions. It has also been a major influence on my perception and understanding of the world that has instilled a lifelong enthusiasm for elements of design that are observable in societies and cultures and are inherent in the natural world.
Trust is at the center of the personal aspects of my work. I seek a creative practice that opens me to the visual manifestations of meaning that are entryways into deeper exploration and interpretation."
Jere is a member of Artspace Gallery in Richmond VA, USA.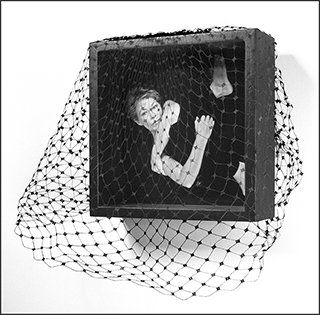 "twentysixteen," mixed media self-portrait, 10 x 10 x 4 in.
CONTACT
For inquires email jerekittle@gmail.com

Photographing graffiti at the R. E. Lee statue, Richmond, Virginia, June, 2020 for VOICES project.
Photo by T.C. Moore.
---
Because the world is round, it turns me on.
― Lennon and McCartney
---